EDGING, WEED BARRIER AND GEO-TEXTILE MATERIALS
Edging products are used to create a defined edge between lawns and landscape beds, and between different stones or mulches. They are made of concrete, plastic, steel and aluminum. Each product gives a unique look to the landscape.
Concrete products, like brick pavers and our Classic Edger, provide the widest edge, largest variety of color, and can be driven on with mowers. Plastic edging is usually black and has a 1" round top. It has to be properly staked to prevent heaving. Metal edging, Sure-Loc aluminum & steel, have the slimmest profile, and come in a variety of colors.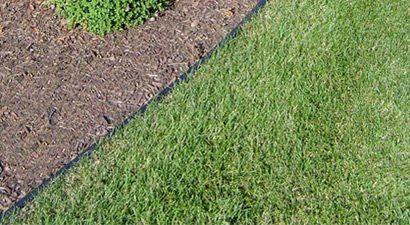 BLACK DIAMOND PLASTIC EDGING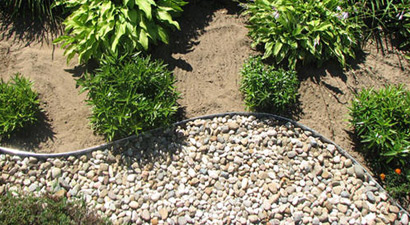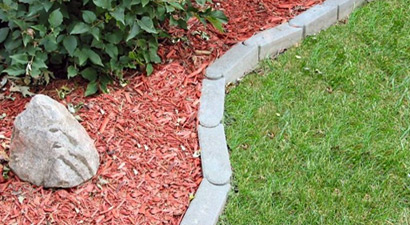 Weed barrier is used in landscape beds where decorative stone is being installed. It provides a layer of protection to keep the stone out of the soil and weed from growing in the stone. This product can be made of plastic or various fabrics. The quality and durability is all in the weight or thickness of the material, not the number of years it will last.
If you are using weed barrier around plants, it is suggested to use a fabric instead of plastic. The fabric will allow water to drain through to the plants. Plastic is best used for areas where you want the water to run off, or there are no plants. Weed barrier is not suggested to be used under mulch since the mulch will decay on top and provide an area for weeds to grow.
At stone quest, we carry both a grey spunbound product and a black needle-punched woven fabric in order to cover any situation. Materials come in rolls that range from 3'x 25' to 12'x 300'.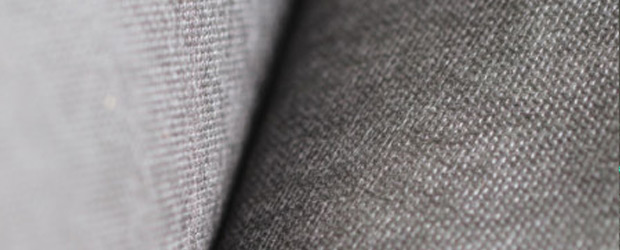 SUNBURST GREY WEED BARRIER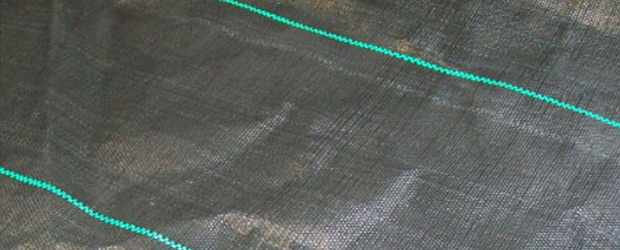 PROFESSIONAL 500 WEED BARRIER
Geo-Textile materials are used in a wide array of situations including landscaping.  Non-woven fabric, such as SRW NW-4, is used where drainage and filtration is required. A good example is behind retaining walls to keep sediment out of backfill stone.  Woven fabric, SRW SS-5, is used for soil stabilization. This product is used between native soil and base material in paver patio construction. Geo-grid, SRW 3-Series, is used behind retaining walls for strength and soil stabilization. These materials may be used by themselves or together in order to achieve project requirements that block or pavers cannot due alone.