STORE HOURS (In-Season April – September)
Monday, Tuesday and Thursday  
7:30 am – 6:00 pm
Wednesday and Friday  
7:30 am – 5:00 pm
Saturday
9:00 am – 3:30 pm
Sunday
CLOSED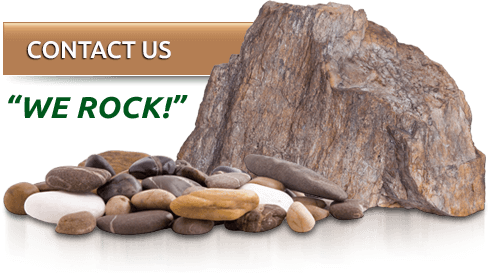 COMPANY POLICIES
• All prices listed are for materials picked up at Stone Quest. Prices do not include tax or delivery. Some minimum quantities do apply to certain products.
• All prices, product availability, and deliveries are subject to change without notice.
• Delivery is available for most products. The cost of the delivery is based on zones. Palletized material delivery rates are quoted on an individual basis.
• Stone Quest Inc. and its employees are not responsible for any damage to vehicles while loading or unloading materials. All loading and unloading is at the vehicle owner's risk.
• Customer assumes all liability for damages if delivery vehicle or equipment is authorized to enter property! Delivery personnel will work with owner for placement of material, but they have the right to refuse to place material where the owner requests if conditions are not appropriate.
• There is a $16.00 refundable pallet deposit on some pallets. A receipt is required for refund.
• Michigan law requires all loads of bulk materials to be covered with a secured tarp.
Return Policy:
– No returns of any goods are allowed without original receipt and must be within 30 days of purchase date
– No returns will be allowed for materials in partial sales quantities or improperly stacked materials
– A 20% restocking fee may be charged on returned items
– Statuary and Fountain products must be inspected at the time of purchase, no returns will be allowed
– Special Order Merchandise, Bulk Products or Clearance Materials are not returnable.
• We rent equipment needed to complete your project. A driver's license and credit card are required for rental. Equipment must be clean and
undamaged when returned or a cleaning and maintenance fee of up to $100.00 may apply.
• Return checks or charge backs will have a fee of $25.00 per item.